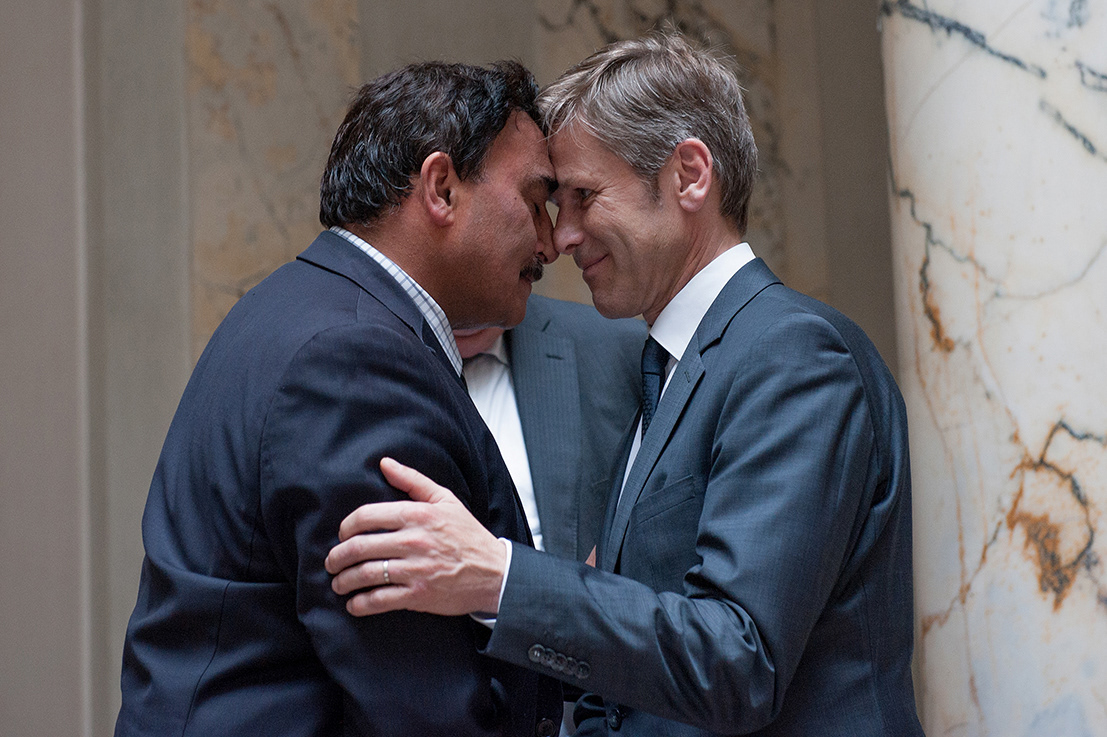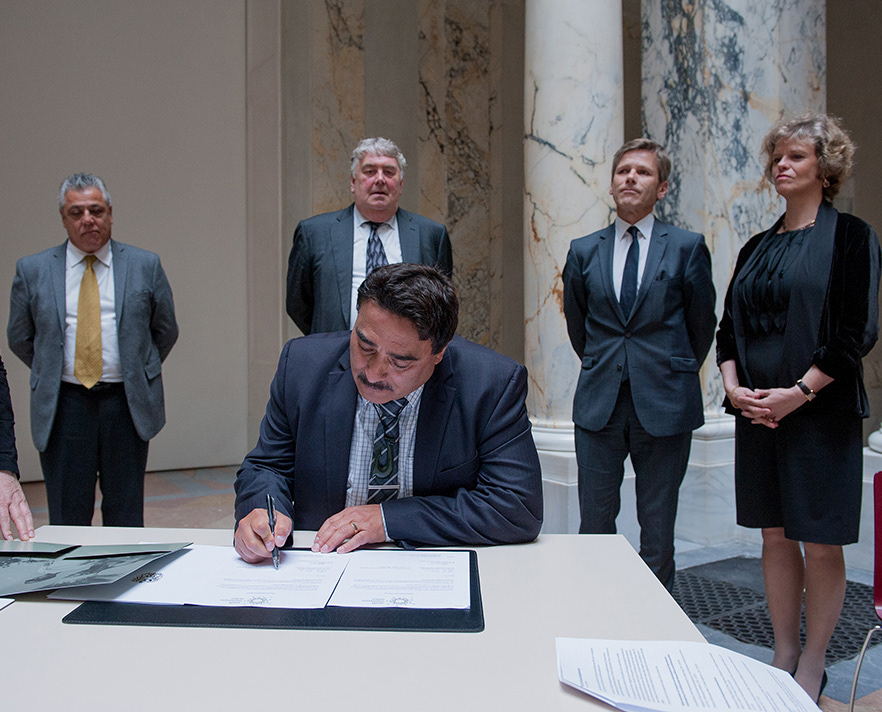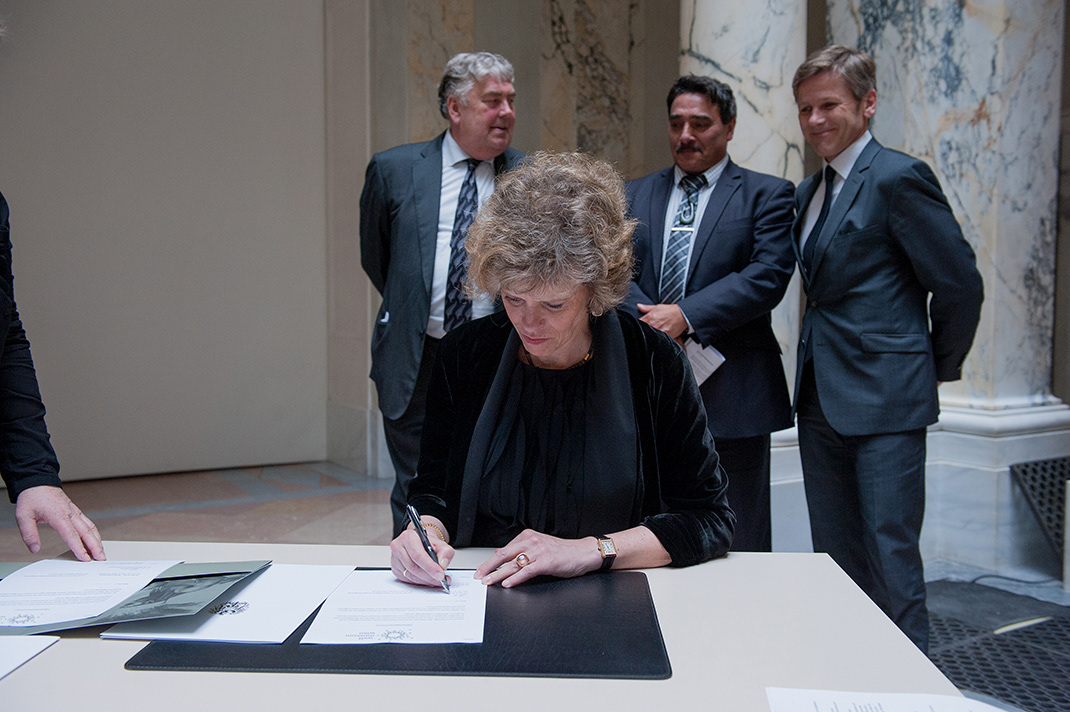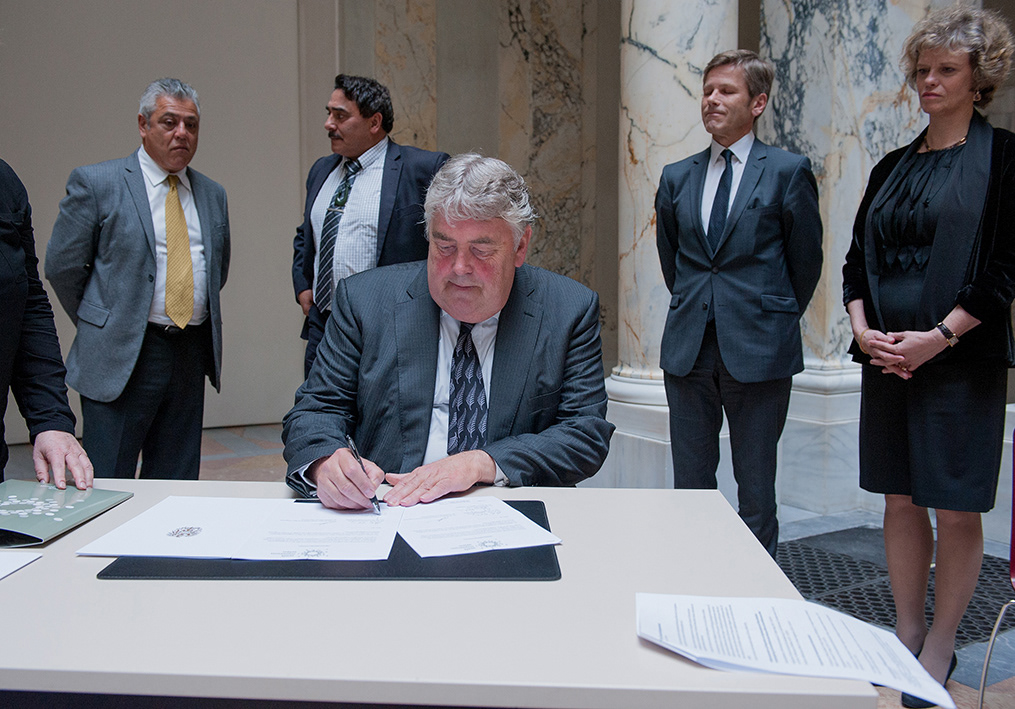 The General Director of the Art History Museum Vienna, Sabine Haag stated on the occasion of the return ceremony:
The KHM Museum Association fully supports and affirms the ICOM Code of Ethics and the ethical guidelines and procedures common specifically among ethnological museums in Europe. I therefore wholeheartedly support the return of human remains to the Te Papa Museum in Wellington as a representative of Maori communities.
In October 2013, the Vienna World Museum received a written request from the Maori for the repatriation of the human remains from the Johann Georg Schwarz (1881) and Andreas Reischek (1891) collections held by the Weltmuseum Wien. In February 2014, the repatriation was approved by the Austrian Federal Ministry for Education, the Arts and Culture. In May 2015, a three-hour ceremony at the Vienna World Museum saw the handover of a tattooed human head (mokomokai), a coffin containing skeletal fragments of several adults and a child, a mummified body of an infant, and a meshwork of nine human vertebrae. The then director of the World Museum Vienna Steven Engelsman commented as follows:
The Maori say: 'the final resting place of our ancestors should not be a showcase or a museum depot on the other side of the earth, but a dignified grave in our own homeland'. The Vienna World Museum respects this wish and takes it very seriously.
A Maori delegation from New Zealand's Te Papa Tongarewa Museum traveled to Vienna for the reception of the human remains and repatriation ceremony. The ceremony consisted of three parts. The first part was a ceremony performed by the Maori delegation to pay respect to the Maori tupuna (ancestors). Also present were high-ranking representatives of the Vienna World Museum, including those who had taken care of the ancestral remains. The second part was a formal handover ceremony, including an acknowledgement by means of a karanga (call of recognition to the ancestors) to respectfully welcome the ancestors. The third part was a private ceremony in which the tupuna (ancestors), accompanied by two Te Papa Tongarewa representatives, returned to a private room in their wooden boxes. Subsequently, the boxes containing the human remains, as well as the wickerwork, were packed into a larger main box for the return journey, which was locked and secured.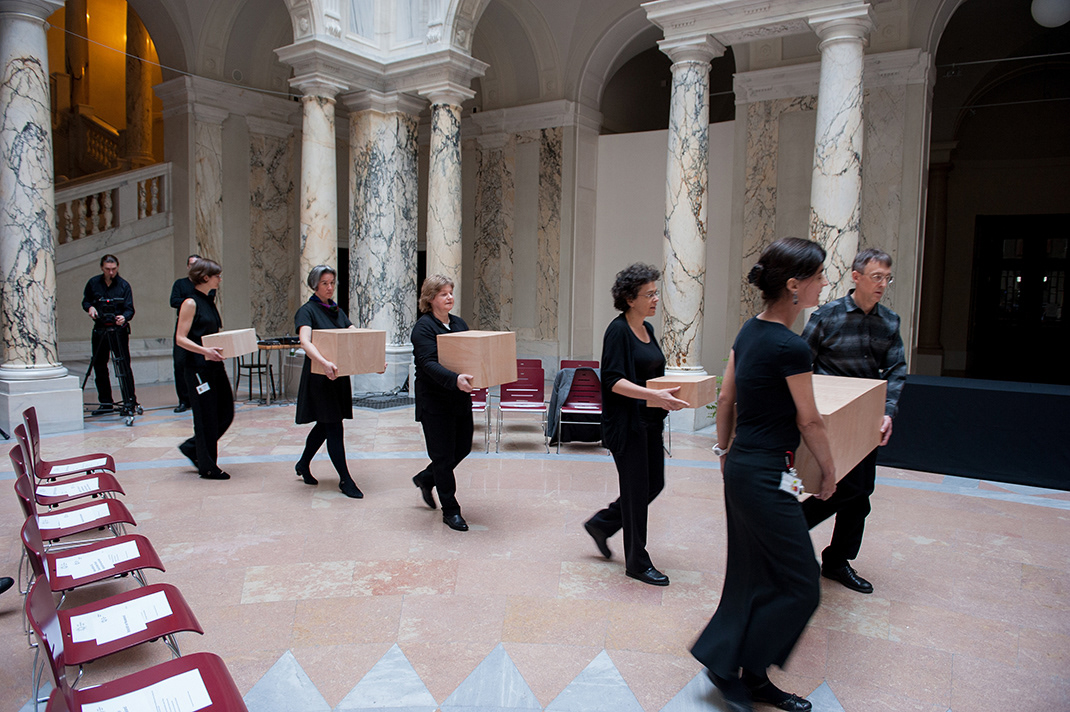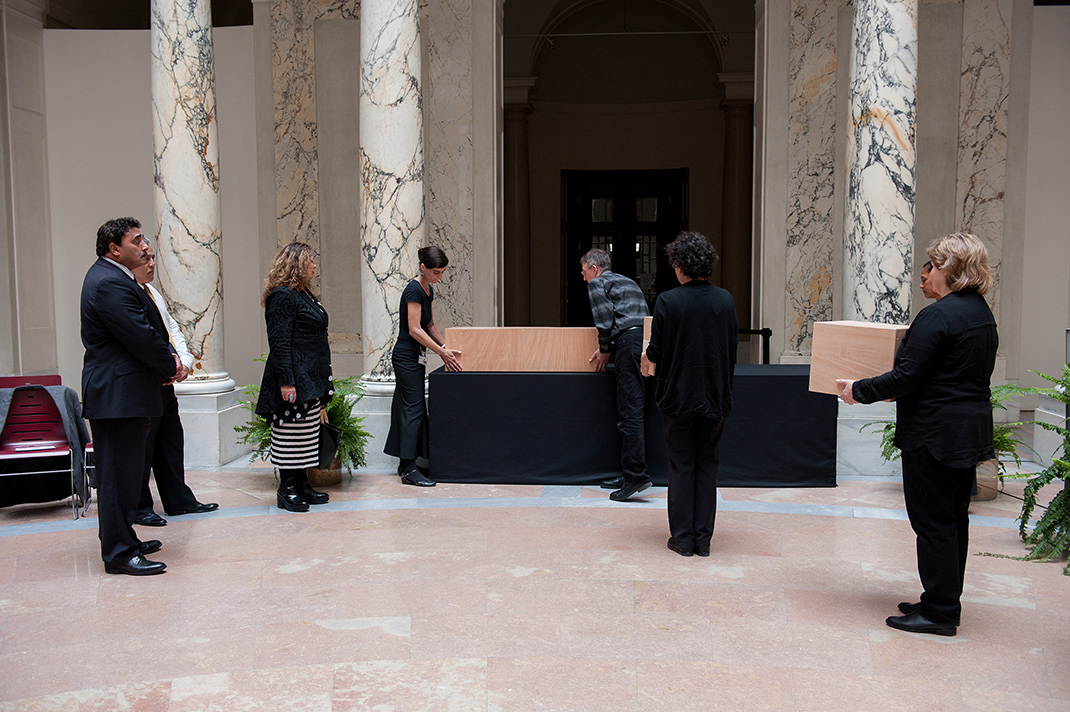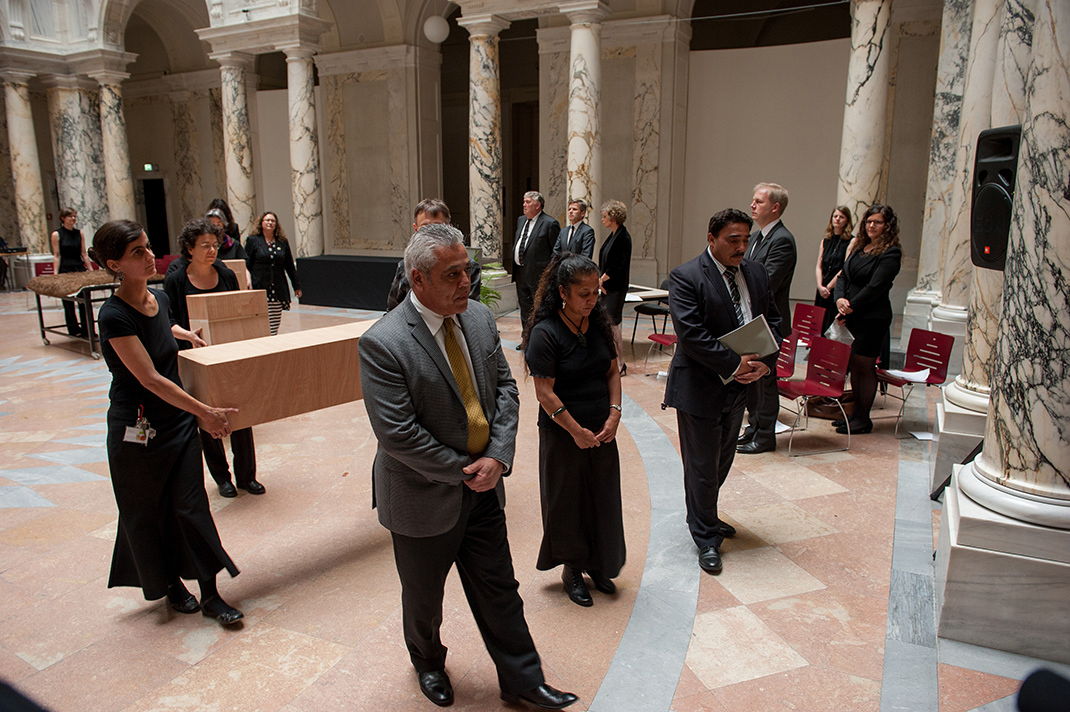 The repatriation of human remains from museum and university collections is done to rehumanize and restore the dignity of the deceased. In addition, it seeks to compensate for the ethical injustice suffered and committed. The removal of human remains for scientific study and exhibition was a violation of Maori moral and religious beliefs.