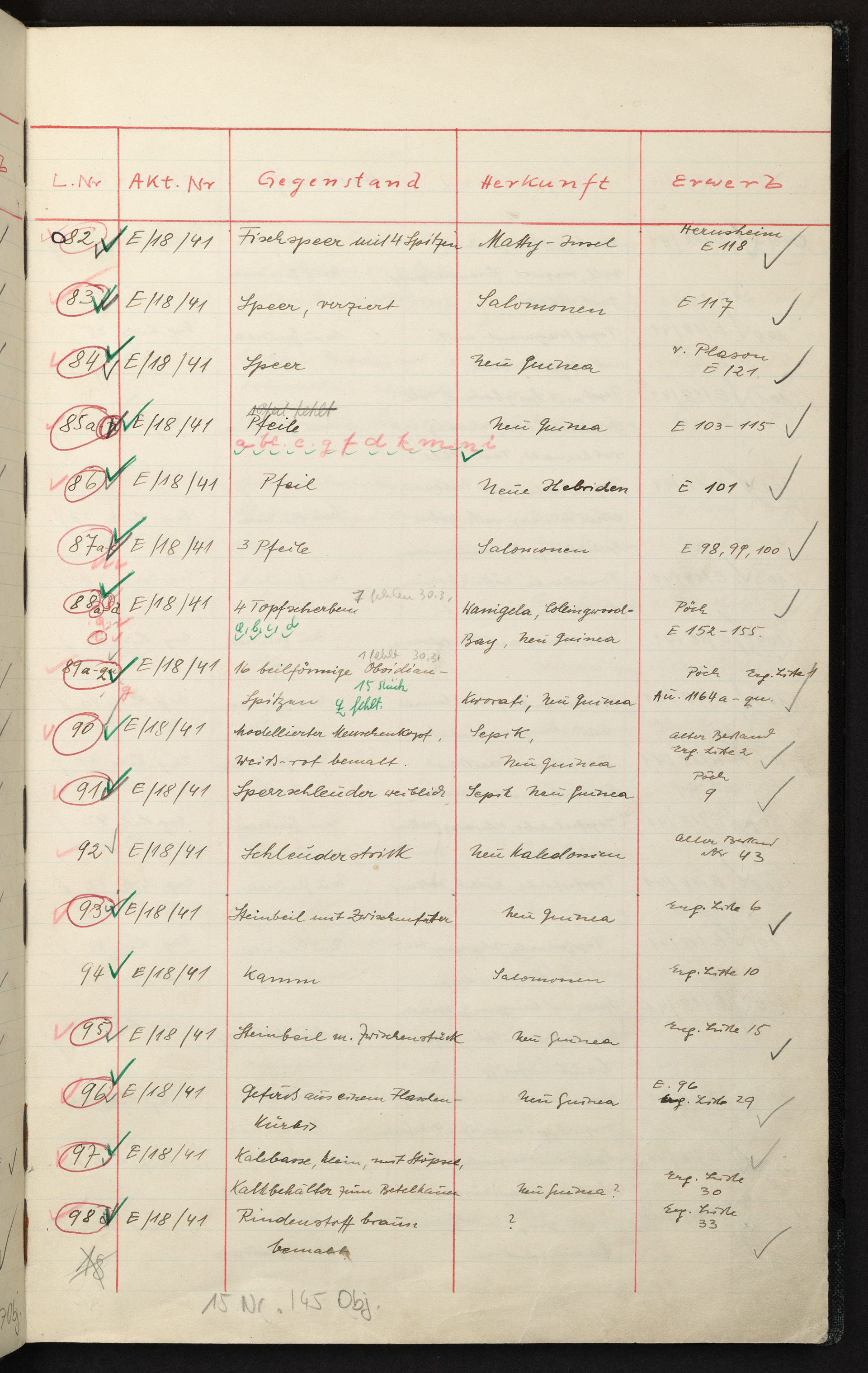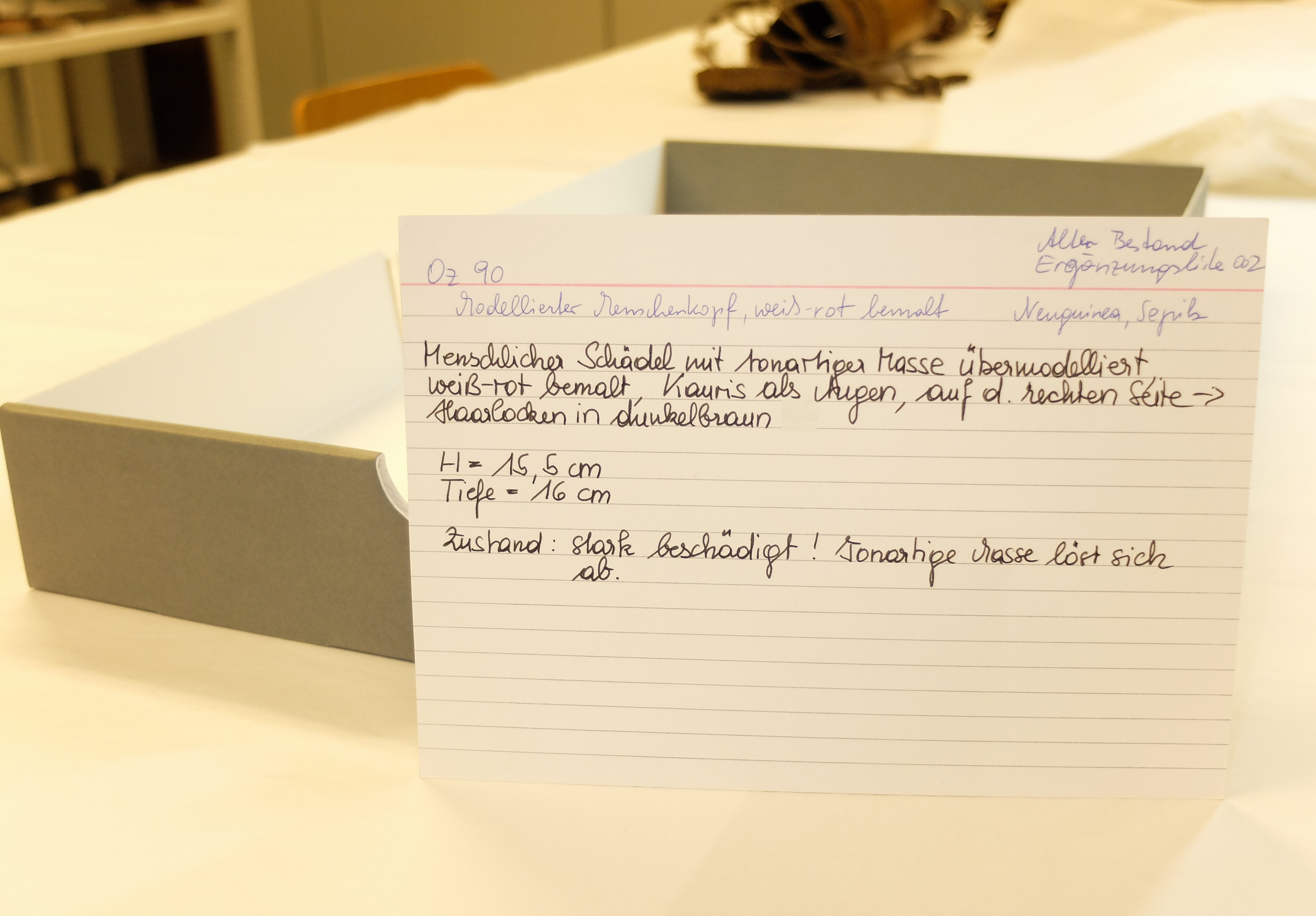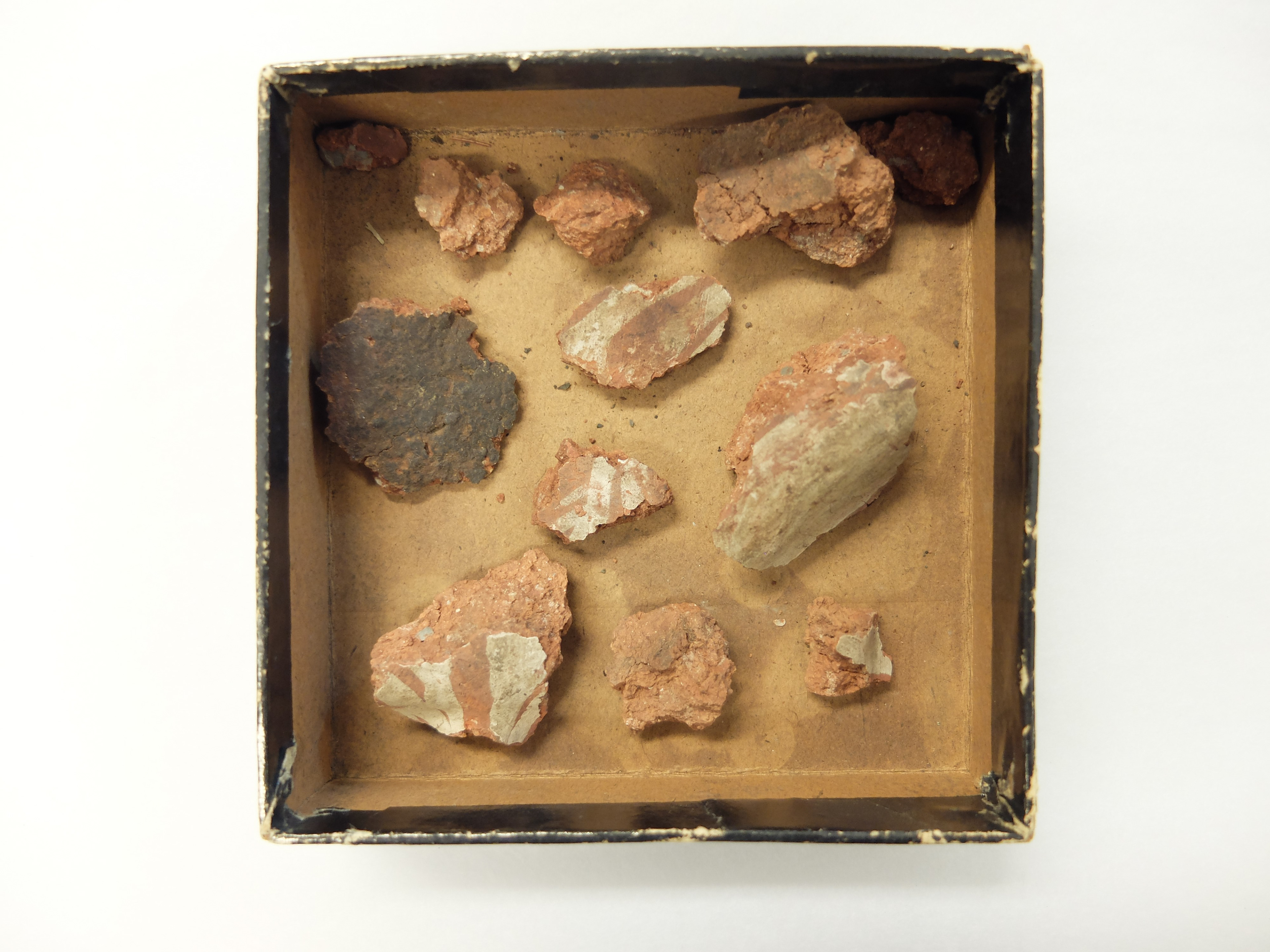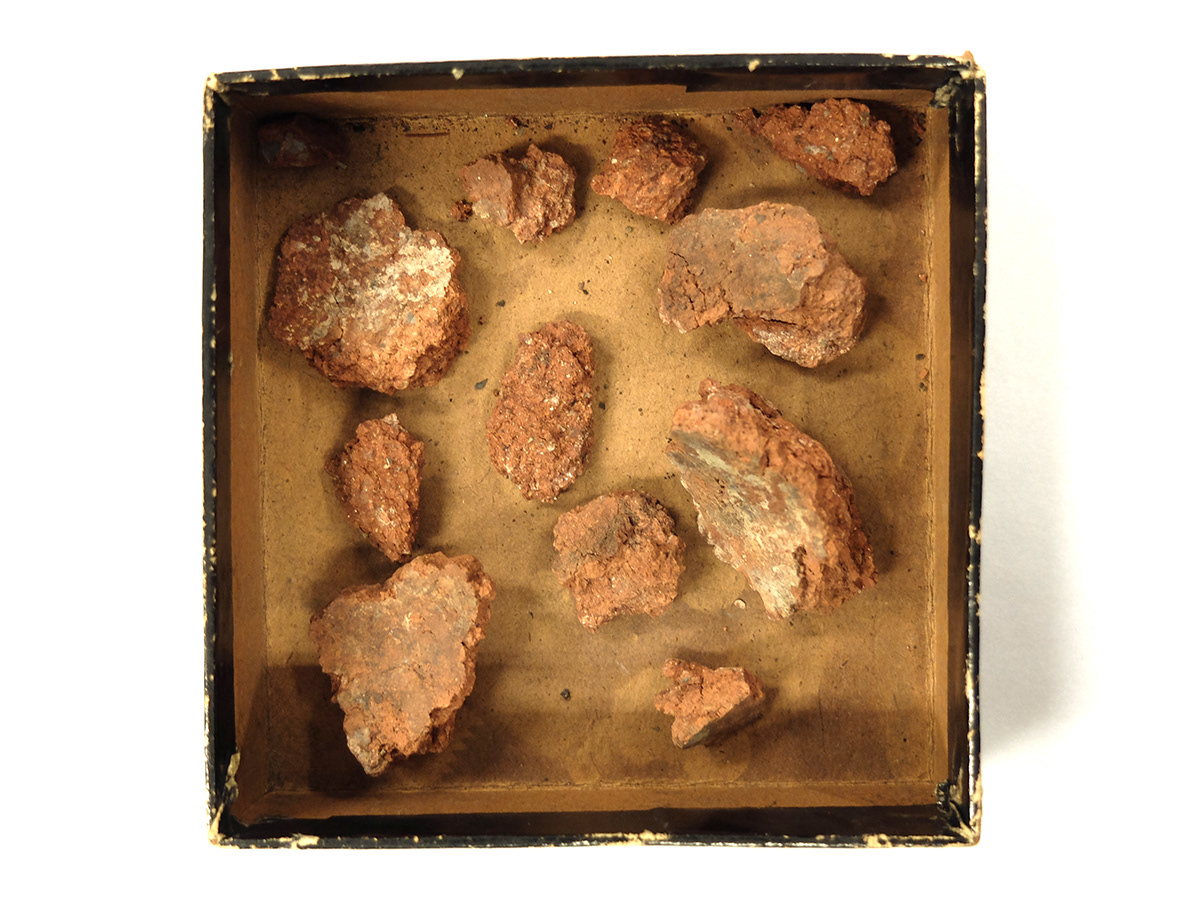 The appropriation of objects often took place under extremely questionable conditions and in a colonial context. Without any consideration, objects were looted or burial sites plundered in order to expand museum or university collections. This mainly concerns human remains, which require in-depth provenance research. Due to missing information, the origin and/or the context of the collection can often no longer be reconstructed; this also applies to the modelled skull from the Ethnographic Collection. To date research to date has yielded hardly any new findings. It has presumably been in Vienna since the beginning of the 20th century, and in the Ethnographic Collection's entry book on Oceania, its origin is noted as "Sepik, New Guinea". It has been prepared and modelled over with a red, clay-like mass, which is brittle and partially detached. On the front it is painted with white, red and black paint and cowrie shells have been inserted instead of eyes. Ten matted plaits of dark brown human hair have been worked into the mass on the side of the right upper head. Based on the examination of its design, a connection to the Iatmul ethnic group is suspected. The Iatmul attributed magical powers to the ancestors and therefore, their skulls were carefully separated from the decomposed body, prepared and kept in the dwellings. A similar procedure was carried out with trophies from head hunts, which differ from ancestor skulls in their manufacture but not in their design. This raises the question of whether the object from the Ethnographic Collection is an ancestral skull or a headhunting trophy. 

This example shows how provenance research can often lead to more questions than answers. Unresolved facts also influence the further course of action. So far, it has not been possible to find out where exactly the modelled skull was collected and under what conditions. Therefore, it has not yet been possible to hold discussions with the society of origin. 
Instead, with the help of workshops and projects, possibilities of considerate handling and ethically justifiable storage are both addressed and implemented. For the time being, the sensitive object remains in the collection and is respectfully stored in the depot until the circumstances change or further answers are found.