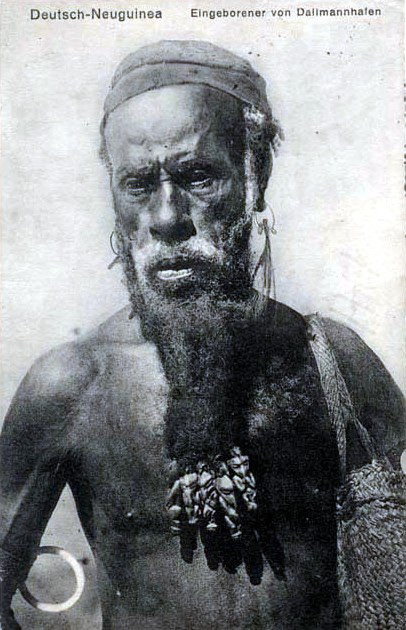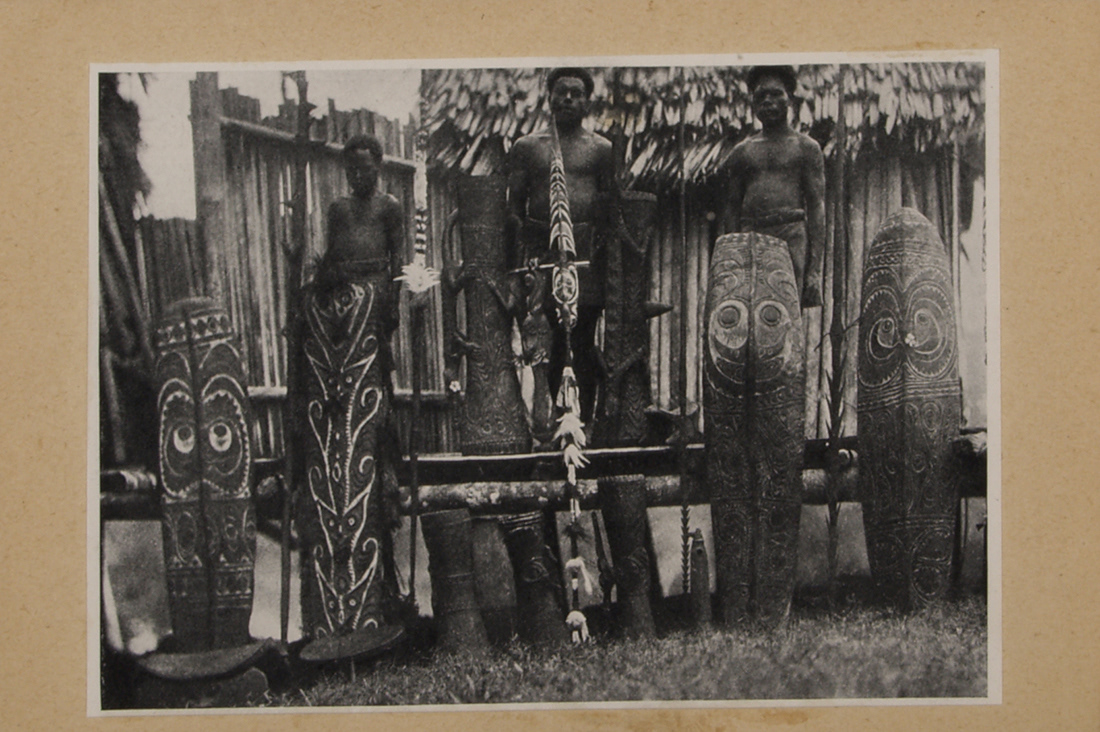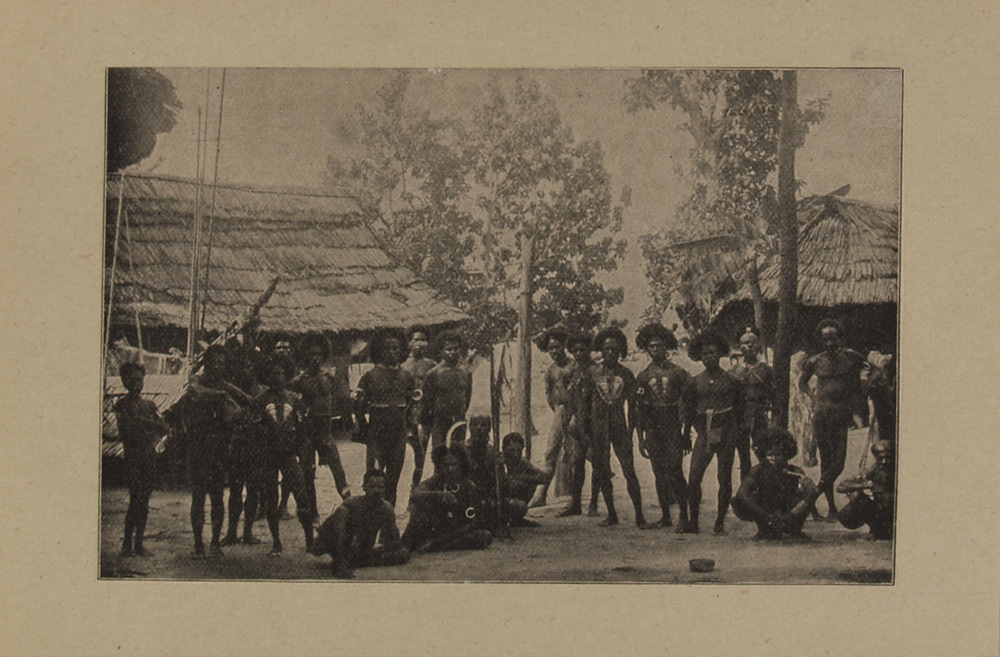 The members of the Iatmul groups live along the Middle Sepik, which at 1,100 kilometres is the longest river in Papua New Guinea. The term "Iatmul" goes back to the English anthropologist Gregory Bateson and is not a self-designation. First contacts between the Iatmul and Europeans took place as early as the mid-1880s.
"In 1886 and 1887, Europeans made at least four journeys far up the river and back, while three of them, along with 20 other foreigners, spent over three months in the interior. When all was done, in fact some 40 Sepik villages and many more than 300 villagers had encountered and engaged Europeans for the first time." (Falck 2018: 117)
It was not until a quarter of a century later that the Hamburg "South Sea" expedition (1908-1910) and the "Empress Augusta River" expedition (1912-1913) explored the Sepik area as far as the interior of the country. The north-eastern part of Papua New Guinea was then called Kaiser-Wilhelms-Land and was part of the German colonial empire until 1919. After the First World War, the area became an Australian mandate territory and there was increased settlement of missionaries and traders. During the Second World War, the Sepik region was occupied by the Japanese, who surrendered at the end of the war. Papua New Guinea has been independent from Australia since 1975. The influence of the colonial powers and missionary work led to profound changes in the cultural practices of Iatmul groups, which also affected the production of modelled skulls. The previously conducted headhunting of neighbouring villages was banned in the mid-1930s. Headhunting was a demonstration of pride and one's superiority in the area, as well as closely linked to the initiation of boys. Christian beliefs and concepts were integrated into the cosmology of the Iatmul. Before that, in Iatmul mythology, past and present, ancestors and the living were inextricably linked. These ideas were also reflected in their material culture, for example in the form of an over-modelled skulls.
Another colonial influence came from European traders. Through them, the Iatmul lost their economically high status in the regional exchange system. They assumed their central role in the area through trade of mosquito sacks for protection against mosquitoes, stone tools, valuable feathers and shells