The term Khoisan is a collective name for the ethnic groups Khoi (also Khoikhou or Khoekhoen) and San also "Bushman culture" (obsolete term) in South Africa. The two groups were mainly distinguishable by their forms of livelihood. The Khoi practised nomadic livestock farming with herds of cattle, and the San were a hunter-gatherer society. The summary term Khoisan goes back to the German zoologist and anthropologist, Leonhard Schulze.
The social organisation of the Khoi, as well as the San, was fundamentally based on kinship relations. Among the Khoi, kinship relations defined hierarchical structures and ownership. Among the San, kinship relations defined egalitarian (non-hierarchical) relationships of give and take. The San gained international attention through the South African film "The Gods Must Be Crazy" (1980). In this film, a story about the differences between the San and the "Western culture" is told by the San leader Xi on the basis of the discovery of a glass soda bottle in the Kalahari Desert. A central element of the film is the distinctive language of the San. These so-called click languages, which involve clicking the tongue, are fundamentally different from the Indo-European languages we are familiar with. The language was also cited by US linguist Joseph Greenberg as an argument for grouping the San with the Khoi into the unified Khoisan language family.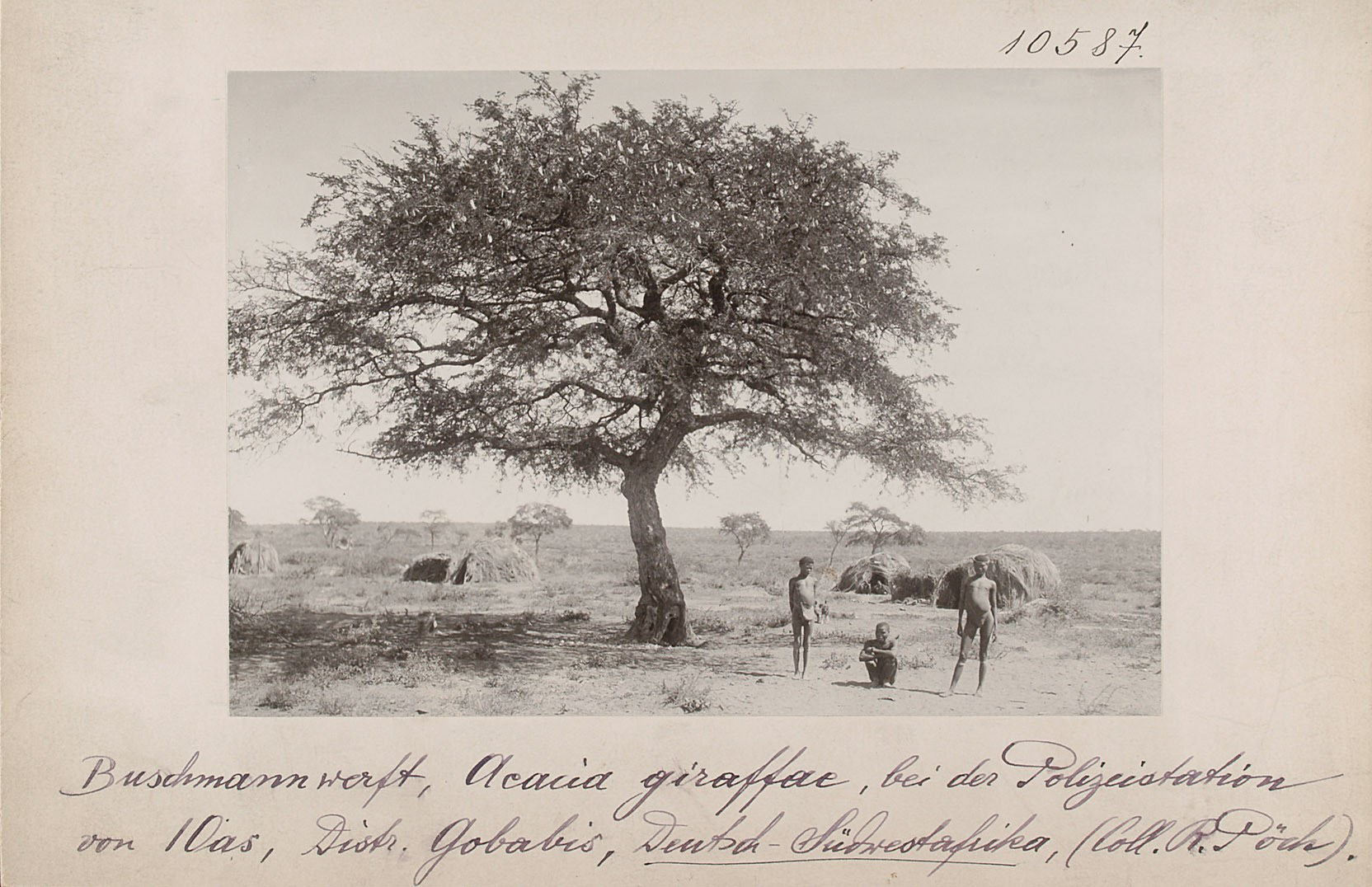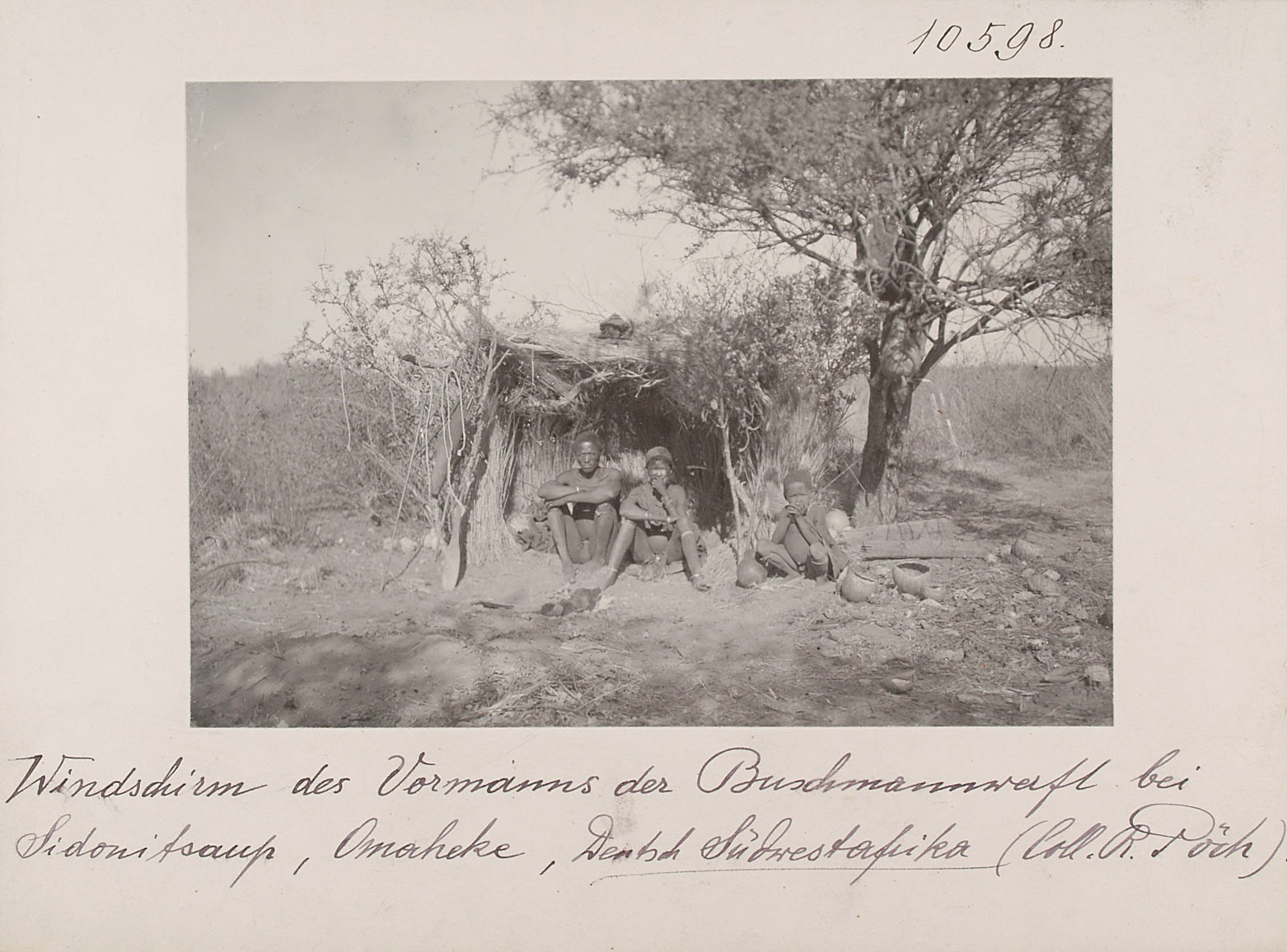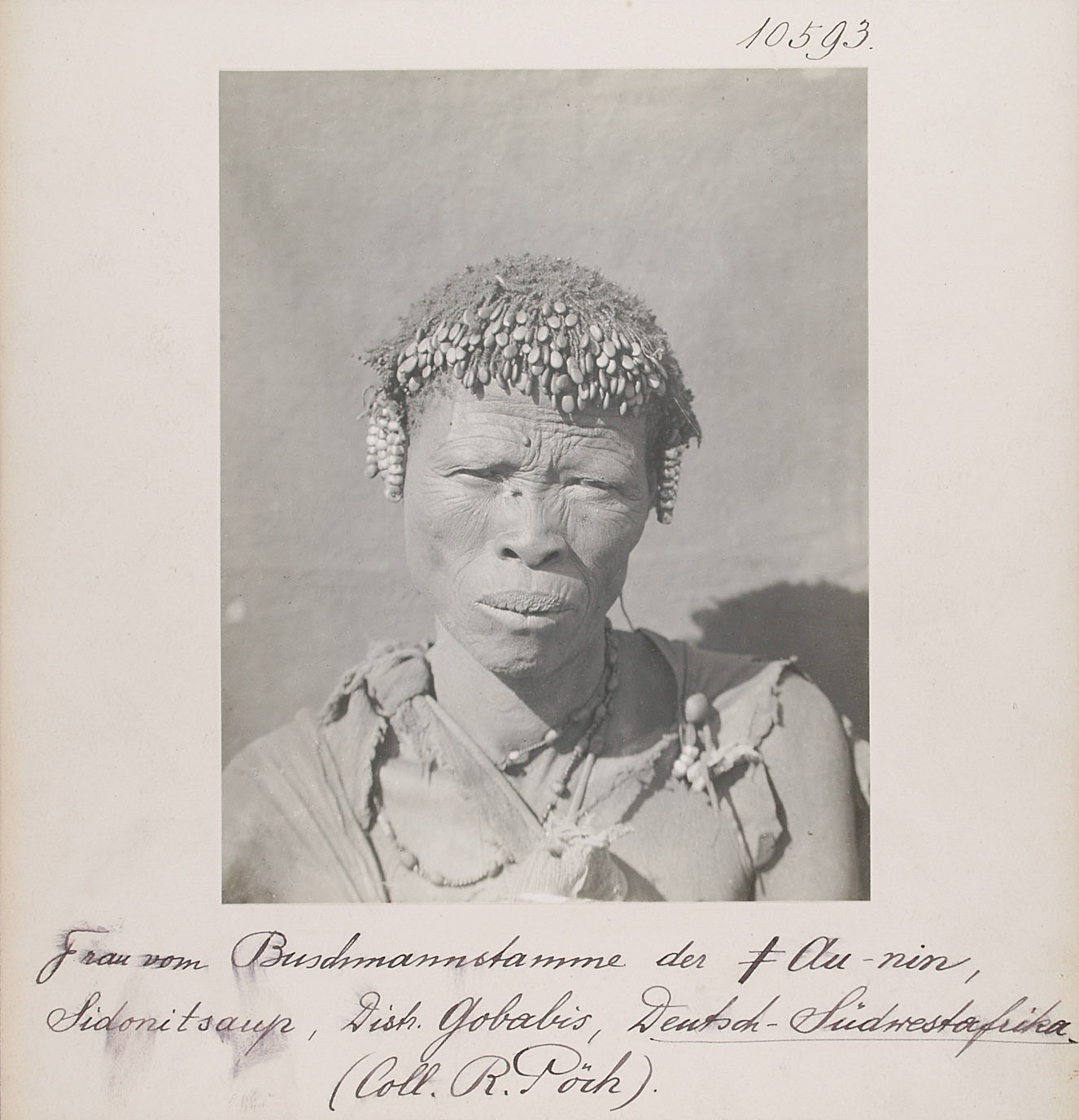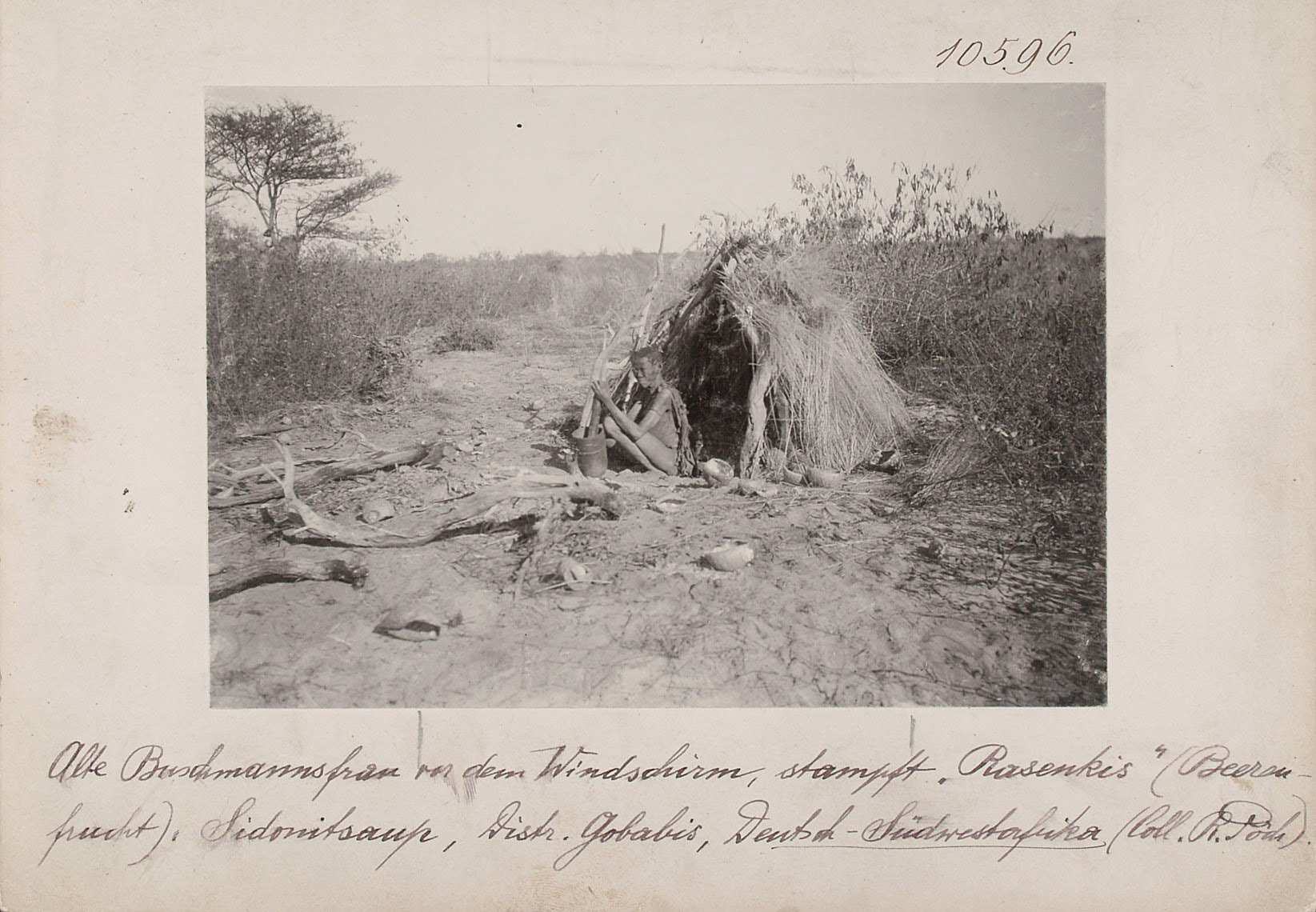 The Khoi and the San consider themselves two different groups. Nevertheless, there are many similarities in language, territorial organisation, gender relations, kinship organisation, rituals and cosmology. At the beginning of the 20th century, Rudolf Pöch and the representatives of the Viennese School of Anthropology assumed that the short stature of the Khoi and the San was an indication of the old age of these groups. Today, however, this approach is considered to be disproved, since the climate and soil conditions are now considered to be decisive for the physical constitution of the human body. In physical anthropology, small bodies are now regarded as a consequence of food intake, and in particular its protein content.
The life of the San has been fundamentally changed by colonial influences. The traditional way of life is hardly to be found today. They have been systematically displaced from their original homelands, where large farms, diamond mines or even tourism can now be found. Working on these farms is often the only way to earn a living. Lack of prospects characterises many realities of life. Roy Sesana, who is actually called Tobee Tcori in the San language, is committed to maintaining the traditional way of life of the San and was awarded the Right Livelihood Award for this in 2005. One of the last San retreats is in the Central Kalahari Game Reserve in Botswana